The latest news stories and stories of interest in the Willamette Valley from the digital home of Southern Oregon, from Wynne Broadcasting's WillametteValleyMagazine.com
Friday, July 22, 2022
Willamette Valley Weather
Arrest Made for Murder in the Case of Missing Winston Woman Kendra Hanks
A Riddle man has been arrested in connection with the disappearance and murder of 18-year-old Kendra Hanks of Winston.

On Thursday, July 21, 2022, at approximately 3:30 p.m., detectives with the Douglas County Sheriff's Office along with investigators from the Douglas County Major Crimes Team contacted 39-year-old Troy Russell Phelps of Riddle at a residence in the 1500-block of Pruner Road in Riddle. Phelps had become a person of interest in the investigation into the disappearance of Hanks.

Phelps was taken into custody after speaking with Detectives. A search warrant was also executed at the residence where Phelps was residing.

On Wednesday, July 13, 2022, at approximately 3:30 p.m., the Sheriff's Office was notified of a deceased person found in Cow Creek in approximately the 9000-block of Cow Creek Road. Investigators responded to the scene and confirmed the death of an adult female, which is suspected to be Kendra Hanks. The body was transported to the Oregon State Medical Examiner's Office on Thursday, July 14, 2022. The death was ultimately ruled a homicide. Sheriff's Office is awaiting positive identification from the Oregon State Medical Examiner's Office.

The Sheriff's Office has been and continues to be in communication with Hanks' mother, who is aware of the latest developments in the case.

Phelps was transported to and lodged in the Douglas County Jail on charges of Murder in the First Degree and Resisting Arrest.

Additional details surrounding the investigation will be withheld to protect the integrity of the investigation.

Anyone with information that would aid investigators is urged to contact the Sheriff's Office at (541) 440-4464 referencing case #22-2871.
Phelps is lodged in the Douglas County Jail on charges of murder in the first degree and resisting arrest.
A quick google search and court documents and jail records indicate this is not Phelps' first encounter with law enforcement. He has a history of bookings into the Douglas County Jail dating back to 2005, the most notable of which was an arrest on suspicion of first-degree murder in 2017. (https://www.google.com/search?q=Troy+Russell+Phelps&sourceid=chrome&ie=UTF-8)
Phelps was arrested and charged with first-degree murder in the death of Brandon Michael at Lawson Bar in Myrtle Creek in 2017. Although acquitted of the murder charge during a bench trial, Phelps was sentenced to 30 months in prison after a conviction of being a felon in possession of a firearm. That sentence was signed by Douglas County Circuit Court Judge Ann Marie Simmons on Dec. 1, 2020.
Phelps was released earlier this year.
The Douglas County Major Crimes Team which consists of investigators from the Sheriff's Office, Roseburg Police Department and Oregon State Police working in consultation with the Douglas County District Attorney's Office has consistently and diligently worked on Kendra's case. – Our condolences and thoughts and prayers go out to Kendra's family.
A 55-year-old Salem man will likely spend the rest of his life behind bars for killing his 3-year-old biological son and the boy's 25-year-old mother three years ago.
A state judge on Wednesday ordered Michael John Wolfe to serve a sentence of life in prison with the possibility of parole for the murders of Karissa Alyn Fretwell and young William "Billy" Fretwell, Yamhill County District Attorney Brad Berry confirmed to Law&Crime.
Wolfe last month admitted to the double murder, pleading guilty to one count of aggravated murder in Billy's death and one count of murder in the second degree constituting domestic violence in Karissa's death.
According to Berry, Oregon Circuit Court Judge Eric J. Bergstrom sentenced Wolfe to life with the possibility for parole in 30 years for the aggravated murder charge and life with the possibility for parole in 25 years for the second-degree murder charge. The sentences will run concurrently.
In exchange for pleading guilty, prosecutors took the death penalty off of the table and dismissed multiple counts of first-degree murder and first-degree kidnapping. The trial was slated to begin next June.
Several of the victims' family members attended Wednesday's proceeding and addressed the court after years of reportedly eschewing media attention so as to not jeopardize the state's case against Wolfe.
Karissa, who ended up working part-time jobs and attending Western Oregon University, sought child support from Wolfe. A judge issued a court order against him on May 10, 2019, requiring Wolfe to pay Karissa $904 per month. Just three days later, the mother and son disappeared from their apartment.
Their bodies were discovered on June 15 on a heavily-wooded piece of property owned by the timber company Weyerhaeuser. Wolf reportedly had a permit to firewood on the property and knew the area well. Karissa's cause of death was a gunshot wound to the head while Billy's cause of death remained uncertain.
Wolfe denied at first that he had seen Karissa since a court hearing on April 15, 2019, but surveillance footage showed he was near Karissa's apartment; cell records placed her phone near his home. Wolfe was the only person to gain from Karissa and Billy's deaths or disappearances, Salem Police Detective Anthony VanDekoppel wrote in an affidavit.
Memorial Service for Spencer Webb
Spencer Webb's family and teammates were among several hundred people to gather at Autzen Stadium Thursday evening to celebrate his life and mourn the death of the Oregon tight end.
Ducks coach Dan Lanning opened the nearly 90-minute service Thursday night by sharing stories of Webb's unique ability to connect with people.
Webb, 22, died from a head injury he suffered in an apparent accidental fall near the rock slides at Triangle Lake on July 13th.
Additional memorial services for Webb will take place in his hometown of Dixon, California, next weekend, beginning with a viewing at Milton Carpenter funeral home at 5 p.m. on July 29.
A public memorial will be held at the Christian Brothers High School football field in Sacramento at 9 a.m. on July 30, with funeral services to follow at Silveyville cemetery at noon and a reception at Old Vets Hall in Dixon.
Lane County Fair in Full Swing – Sunday Admission FREE when you donate 3 Cans of Food
Admission to the Lane County Fair is free on Sunday from 11:00 a.m. to 2:00 p.m. when you bring three cans of food to donate to FOOD For Lane County.
FOOD for Lane County says they especially need protein-rich foods like beans, peanut butter, and tuna. Staples like cooking oil, spices and condiments are also needed.
Here at the Lane County Fair we create fun for children, teens, and adults of all ages! From carnival rides, to the fantastic festival foods, little racing piggies, local exhibitors, art and animals, and flying high Freestyle Motocross, everyone will love the Lane County Fair!
FUN facts about the Lane County Fair:
•The Lane County Fair runs every year for 5 days during the 3rd week of July.•Each day offers a fantastic new ride or admission special to keep money in your pockets! (These specials change yearly so be sure to check out the website at www.atthefair.com for this year's specials!)
•On average, over 5,600 local exhibits are entered into the Fair!
•The Lane County Youth Fair holds their competitions and auctions during the Lane County Fair and all livestock exhibitors are encouraged to enter!
FOR MORE INFO: https://www.atthefair.com/
World Athletics Championships Schedule
The World Athletics Championships Oregon22 will see more than 1900 athletes from 192 teams compete at Eugene's Hayward Field between 15-24 July.
The action started with men's hammer qualifying on Friday 15 July, while the women's 4x400m final brings the competition to a close on Sunday 24 July. You can keep up-to-date with the latest on the World Athletics website, its associated platforms and via a number of broadcasters around the world.
Here's how you can follow it all: The World Athletics Championships Oregon22 will be streamed live in some territories on the World Athletics YouTube and Facebook channels. Action from each session will be shown.
The livestream will not be available in all territories.
TV channels: NBC Sports, USA Network and CNBC. Check the complete TV schedule for the 2022 World Athletics Championships in order to see when the event you want to watch is airing on broadcast TV and when. The list is subject to change, and some broadcasters may only show highlights coverage, while others will show the event live. Please check your local listings to find out more information. https://worldathletics.org/ A detailed NBC schedule can be found here.
We want to keep you informed about COVID-19 in Oregon. Data are provisional and change frequently. For more information, including COVID-19 data by county, visit our dashboard: http://ow.ly/aKnm50K1w82
Oregon health officials on Wednesday urged Oregonians in the 21 counties with high COVID-19 cases and hospitalizations to mask up, warning that the state's hospital system is again under extreme strain.
COVID-19 hospitalizations are significantly lower than at the peaks of past surges. But a combination of staff shortages due to burnout and summer vacations; a high volume of patients who delayed care for other conditions earlier in the pandemic, and elevated coronavirus infections likely due to the highly transmissible BA.5 subvariant has substantially reduced hospital systems' capacity to care for current patients.
The state reported 424 people hospitalized with COVID-19 Wednesday, down from 458 one week ago. The peak of the current surge was expected to arrive last Tuesday, at 479 occupied beds, according to an Oregon Health & Sciences University forecast.
In light of the strain on Oregon's hospital system, OHA asked Oregonians to wear masks in indoor public spaces, particularly those in counties with high levels of spread, those at high risk of severe disease or those living with others at high risk.
Six-Year Nationwide Manhunt Ends as Local Task Force Arrests South Carolina Murder Fugitive in Medford
JCSO Case #22-4188 – The United States Marshals Service led Pacific Northwest Violent Offender Task Force (PNVOTF) tracked down and arrested a South Carolina murder suspect on Lincoln Street in Medford yesterday afternoon, putting an end to the man's six-year run from the law.
U.S. Marshals along with Central Point Police Department (CPPD) arrested the fugitive, John Tufton Blauvelt, 33, following a lead provided by a cold case team of investigators at the U.S. Marshal's headquarters in Arlington, Va. Medford Police Department (MPD) assisted with the investigation. Blauvelt is being held in the Jackson County Jail pending extradition to South Carolina to face the charges against him.
Blauvelt is wanted in connection with the murder of his estranged wife, Catherine "Cati" Blauvelt, who was found stabbed to death in an abandoned home in Simpsonville, S.C., on October 26, 2016. Cati had been reported missing by her family the previous day after failing to meet with her friends after work. On Nov. 18, 2016, Simpsonville Police obtained warrants for Blauvelt's arrest for murder and possession of a weapon during a violent crime.
Blauvelt worked as a U.S. Army recruiter in Greenville County at the time of the murder but was classified by the Army as a deserter shortly thereafter. Shortly after the murder, Blauvelt fled the area with his 17-year-old girlfriend Hannah Thompson, of Fountain Inn, S.C. Thompson's parents reported the teen missing to the Fountain Inn Police Department on Nov. 21, 2016. Blauvelt had last been seen in Las Cruces, New Mexico, Nov. 15, 2016, traveling with a female passenger police said they believe was Thompson.
After the U.S. Marshals joined the search to find Blauvelt, they learned he and Thompson had traveled through Alabama, Texas and California. Thompson was found safe in Oregon on Dec. 12, 2016, having been abandoned by Blauvelt. She went to a family friend's home in Eugene and called her parents, saying she wanted to come home. She and Blauvelt had been homeless while in Oregon.
In early 2022, a U.S. Marshals dedicated cold and complex case investigative team joined the investigation for Blauvelt. Working closely with investigators from the District of South Carolina, the Carolinas Regional Fugitive Task Force, as well as Simpsonville Police detectives and the South Carolina Highway Patrol, the team was able to put Blauvelt in Medford. PNVOTF committed numerous personnel and hours to the investigation. Ultimately, investigators there, working with MPD and the Jackson County Sheriff's Office, located Blauvelt, who had assumed the alias "Ben Klein," and took him into custody without incident.
"We are glad this offender is in custody and the process can begin to seek justice for the victim and her family," said Sheriff Nathan Sickler. "The work of this local violent offender task force is extremely important to the safety of our community, and we are proud of their efforts and our continued partnerships."
PNVOTF includes personnel from the U.S. Marshals, JCSO, and CPPD. The task force specializes in locating and arresting fugitives wanted for offenses including, but not limited to, murder, assault, sex crimes, failure to register as a sex offender, firearm violations, and probation violations.
Established in 1985, the U.S. Marshals Major Case Fugitive Program prioritizes the investigation and apprehension of high-profile offenders considered to be some of the country's most dangerous. These individuals tend to be career criminals with histories of violence or whose instant offense(s) poses a significant threat to public safety.
Further media inquiries should be directed to:
Simpsonville S.C PD Public Relations Coordinator Justin Campbell: ell@simpsonville.com">jcampbell@simpsonville.com US Marshals Public Information Officer: Christopher.tamayo@usdoj.gov
Missing child alert — Nova Millsap and Artimay Millsap are missing and believed to be at risk
Nova Millsap, age 13-months, and Artimay Millsap, age 7-weeks, went missing with their father, Charles Millsap and their mother, Kayla Spills from Bend on July 7. The Oregon Department of Human Services (ODHS), Child Welfare Division believes that Nova and Artimay may be at risk and is searching for them to assess their safety.
ODHS asks the public to help in the effort to find Nova and Artimay. Anyone who suspects they have information about the location of Nova and Artimay, or their parents should call 911 or local law enforcement.
They are believed to be in the Redmond, Terrebonne or Prineville areas of Oregon. There is also a chance they may travel out of state. They are suspected to be traveling together in a white Honda Accord with Oregon license plate #SBD139. Kayla Spills sometimes goes by the name Kayla Millsap.
Name: Nova Lou Millsap
Pronouns: She/her
Date of birth: June 17, 2021
Height: 30-inches
Weight: 20-pounds
Hair: Strawberry blonde
Eye color: Blue
Name: Artimay Dianne Millsap
Pronouns: She/her
Date of birth: June 3, 2022
Height: 15-inches
Weight: 7-pounds
Hair: Strawberry blonde
Eye color: Blue
Other identifying information: Artimay is a very small infant
A small number of children in foster care may be in significant danger when they run away or have gone missing. As ODHS works to do everything it can to find these missing children and ensure their safety, media alerts will be issued in some circumstances when it is determined necessary. Sometimes, in these situations, a child may go missing repeatedly, resulting in more than one media alert for the same child.
Report child abuse to the Oregon Child Abuse Hotline by calling 1-855-503-SAFE (7233). This toll-free number allows you to report abuse of any child or adult to the Oregon Department of Human Services, 24 hours a day, seven days a week and 365 days a year.
The entire 33-mile-long Rim Drive around Crater Lake is open.
Crater Lake National Park officials the opening also includes the Pinnacles Road that accesses the Pinnacles and Plaikni Falls trails. Open, too, is the trail to Mount Scott, the highest point in the park. Park rangers also report wildflowers are in full bloom at several locations along Rim Drive.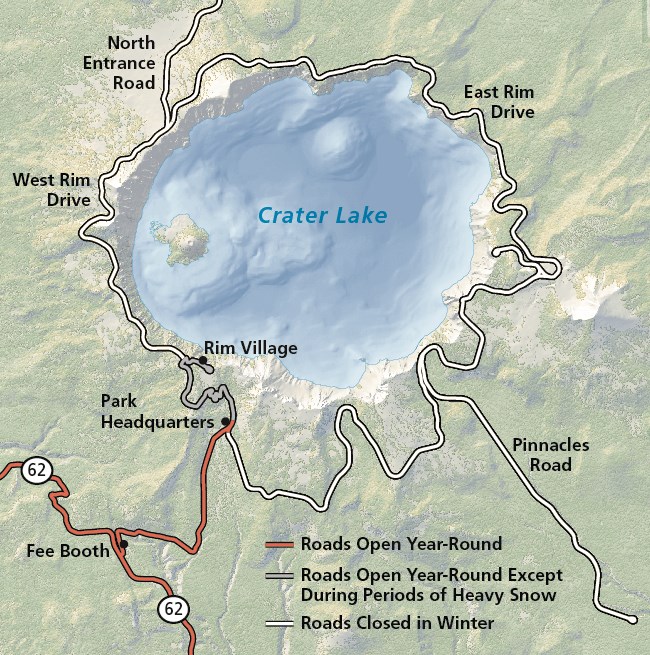 The opening was delayed because of heavy late spring snow, the need to remove fallen rocks, boulders and snow, along with the replacement of damaged signs and the filling of potholes.
Other popular park trails include Annie Creek Canyon, Godfrey Glen, Sun Notch, The Watchman, Garfield Peak and the trail to Cleetwood Cove, which sees the highest visitor use and provides the only access to the lake. It remains unknown when the concession lake boat tours from Cleetwood Cove will be offered.
All of the park's backcountry trails, including portions of the Pacific Crest Trail and the Union Peak, Lightning Springs, Red Cone and Crater Peak trails, are also clear of snow and open.
The Mazama Campground near park headquarters is open but the Lost Creek Campground is closed for the year.
For updated information on roads, trails, COVID-related requirements visit the park's website at http://www.nps.gov/crla or call (541) 594-3000.
Bureau of Land Management seeks public comment on proposed wild horse research
WASHINGON, D.C. — The Bureau of Land Management is seeking public comments for three new proposed research projects focused on developing better, longer-lasting fertility control methods for managing and protecting wild horse herds on public lands.
"Developing humane, safe, effective and long-lasting fertility control methods for wild horses is a top priority for the BLM," said Dr. David Jenkins, BLM Assistant Director for Resources and Planning. "I encourage all interested members of the public to review this preliminary environmental assessment and submit comments about these proposed projects."
Absent intervention, wild horse herds typically grow very quickly – doubling in size every four years. There were approximately 82,000 wild horses and burros roaming public lands as of March 2022, which is more than three times the appropriate herd size. An overpopulation of wild horses can degrade important ecosystems and lead to starvation and/or dehydration. Existing fertility control methods are short-lasting and require multiple doses, which limit their effectiveness as a management tool. Longer-lasting fertility control methods would be potent tools to better control herd growth and protect animal and land health.
Two of the proposed research projects would quantify the effectiveness of vaccines for preventing pregnancies in wild horse mares: one would build upon previous research to develop a long-term one-dose vaccine, and a second project would test a fertility control vaccine that has some preliminary studies in horses and other animals. The third proposed research project would test specialized intrauterine devices (IUDs) in a wild horse herd management area on public lands.
All the proposed projects would be required to follow BLM's animal welfare policies when handling wild horses. Also, researchers would follow guidelines set by their respective Institutional Animal Care and Use Committees.
The BLM has analyzed the potential impacts of the three proposed research projects in a draft environmental assessment (DOI-BLM-HQ-2600-2022-0001-EA) as required by the National Environmental Policy Act. Instructions to access the draft analysis and to submit a comment can found by visiting the BLM's ePlanning page. The deadline to submit comments is August 22, 2022.
The BLM identified the development of safe, effective, and long-lasting fertility control methods as a top research priority in its 2021 Wild Horse and Burro Strategic Research Plan. The three proposed projects were submitted to the BLM by two federal agencies, four universities, and other organizations in response to a solicitation seeking new research projects in November 2021. —– Bureau of Land Management Ore. & Wash
-BLM- The BLM manages more than 245 million acres of public land located primarily in 12 western states, including Alaska, on behalf of the American people. The BLM also administers 700 million acres of sub-surface mineral estate throughout the nation. Our mission is to sustain the health, diversity, and productivity of America's public lands for the use and enjoyment of present and future generations.
Women Missing Since May 1st 2022 between Medford, Grants Pass and Roseburg per Oregon State Police
MAKENNA KENDALL 5/3/2022
ERICA LEE HUTCHINSON 5/26/2022
MARIAH DANIELLE SHARP 6/12/2022
KAITLYN RAE NELSON 6/14/2022
BROOKLYN JOHNS 6/14/2022
DONNA LEPP 6/27/2022
BARBARA DELEPINE 7/4/2022
****KENDRA MARIE HANKS 7/7/2022 FOUND MURDERED 7/21/2022
CORI BOSHANE MCCANN 7/8/2022
SHYHAILA SMITH 7/12/2022
ALEZAE LILYANNE MARTINEZ 7/13/2022
RAVEN RILEY 7/13/2022
TAHUANA RILEY 7/13/2022
DANIELLE NEWVILLE 7/14/2022
Women Missing Since May 1st 2022 in Lane County per Oregon State Police
BREISA RAQUEAL SIKEL 5/3/2022
HANNAH MARIE RHOTEN 5/17/2022
MARISSA ALEESA DAMBROSIO 5/18/2022
ISABELLA BROSOWSKEYOUNGBLOOD 6/7/2022
LOUISA DAY AVA 5/28/2022
AMY CHRISTINA SULLIVAN 6/1/2022
NIKKI ELIZABETH ZEREBNY 6/6/2022
SHADOW STAR SEVIGNY 6/17/2022
SHAUNA LEAH HOGAN 6/17/2022
AIRIONNA CHEALSEY RHODES 6/27/2022
KARISSA RENEE ADAMS 7/6/2000
VERONICA ESSYNCE DELERIO 7/6/2022
AUBRIE HANNA STEPHENS 7/10/2022
LARA IVEY STEINMETZ 7/11/2022
SARA LINDSAY SCHAEFER 7/12/2022
This is just a small compilation of missing women's pictures in the area. There are of course women missing all over Oregon and men and children missing. Sadly most of them never get any attention. Family and friends must keep any information going and lead investigations so that they aren't just forgotten. https://www.oregon.gov/osp/missing/pages/missingpersons.aspx
https://www.facebook.com/pg/Have-You-Seen-Me-Southern-Oregons-Missing-People-161249961222839/posts/
Contact – Missing Children/Adults Clearinghouse
Phone: 503-934-0188
Toll Free: 1-800-282-7155
ospmissingpersons@osp.oregon.gov​